Why the Humanity Photo Awards gets held?
| | |
| --- | --- |
| Published date: 2016-12-28 | |
Guidelines of HPA 2017-Mission
Even though it has been the 10th session of Humanity Photo Awards, you will find out the mission of HPA has never changed if you are always with us all these years:
Explore and rescue the endangered folk cultures of nationalities worldwide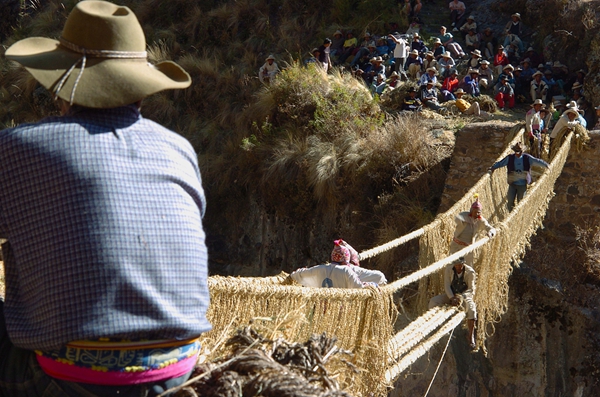 Queshwachaka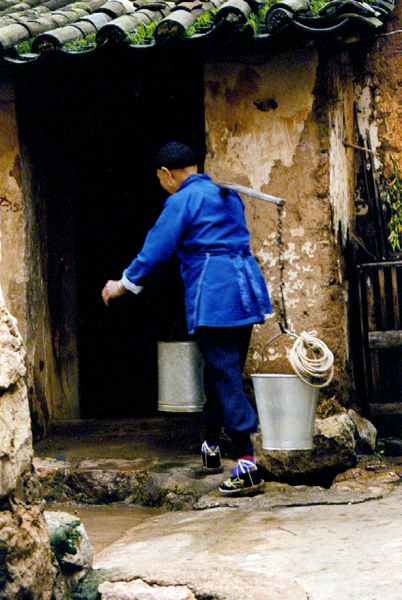 Foot binding-a Vanishing Legacy
Nowadays in China, woman's bound feet are almost disappearing, but it had existed vividly around us 20 years ago. The Incas of South America will rebuild straw bridges once a year or two, and how can that resist the popularity of steel bridges?
The Humanity Photo Awards are not calling entries for promotional purposes, and not judging traditional cultures based on political reasons. It is a record of solemn culturals and a model of plain cultures. Even if the photographers don't have the ability to research, they can still rescue an archive of photography in a best way.
Record the changes and evolution of various folk cultures in a genuine, vivid and profound way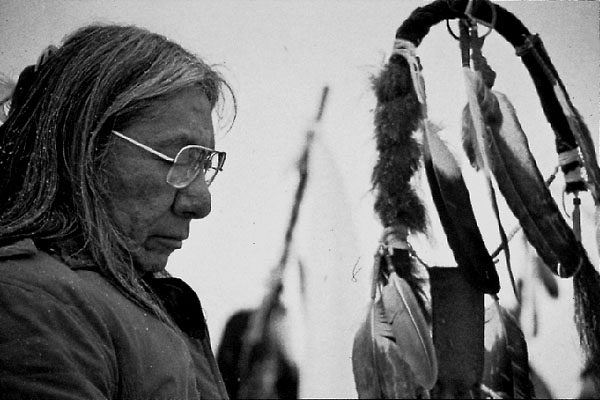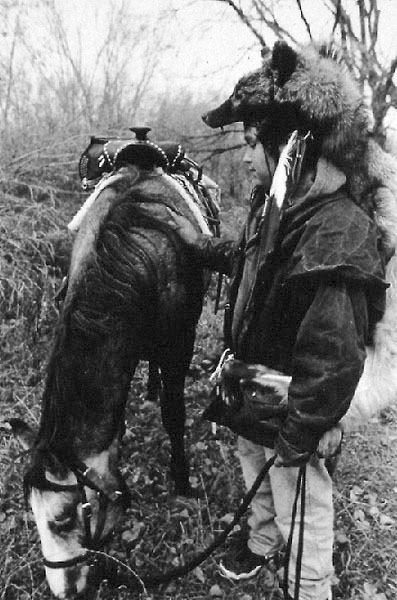 Mending the Sacred Hoop-Images of Native America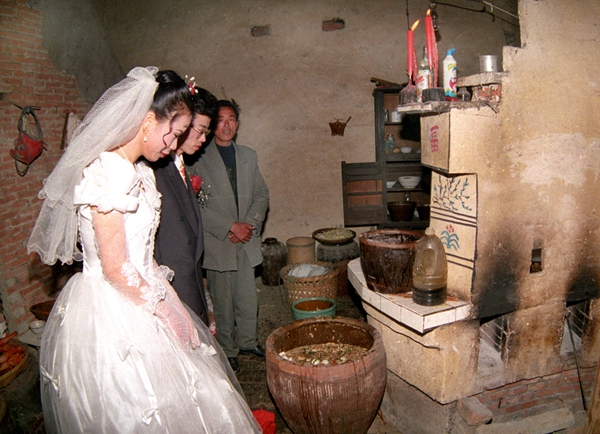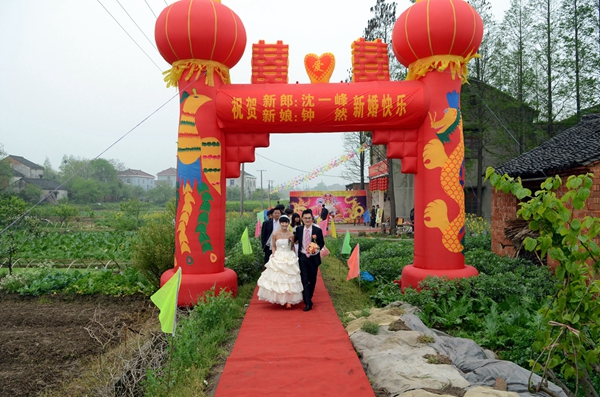 Wedding Customs in the Countryside (1981-2012)
We all know the tension between protestant settlers and Native Americans in North America, and the issue of protection zones. But few people understand the tenacity of the Native Americans in the inheritance of national cultures. A photo series about of rural wedding customs tracked for decades in China also lets us look upon the evolution of folk customs objectively.
The Humanity Photo Awards are not about stereotyped protectionism, is about emphasizing life around us, letting us feel how our life style connects with our ancestors , and transition of it with each passing day.
Record, spread and share the multi-cultures of the world with the aim of enhancing mutual understanding and communication between people and promoting world peace and development
The award ceremonies of HPA through the years are a sample of mutual understanding and communication between people. You can see how the winners from different countries shared their shooting experience by visiting www.hpa.org.cn, news section. A new section called "Winners' Story" was introduced in HPA 2015, providing an opportunity for the winners who can't attend the ceremony and shared their photography thoughts with others live.
Now what we would like to express is that some participants even went back to the shooting place of their winning story, and shared their experience with the subject. We never thought this way of communication could happen one day, HPA photo contest definitely makes the story back to the beginning, and provides another possibility of dimension.
Aydin Cetinbostanoglu, a professional photographer from Turkey, has taken photos for nearly 50 years, and most of his works are about humanity, culture, life and common people. His award-winning work of HPA2013 is Ramadan Meal, which recorded the whole process of preparation by villagers in Izmir. Through his work, we can see he is very good at telling real and common stories and expressing natural emotions and feelings through simple photographic techniques. In October of 2014, he brought his works back to the village where he shot pictures and held a small but unique and meaningful exhibition there. A slide show was also made by him to introduce his experience in attending the Award Ceremony. He said what moves him most is that HPA promotes cultural record and inheritance and focuses on collection of folk cultures. He shares the objectives and concepts of HPA.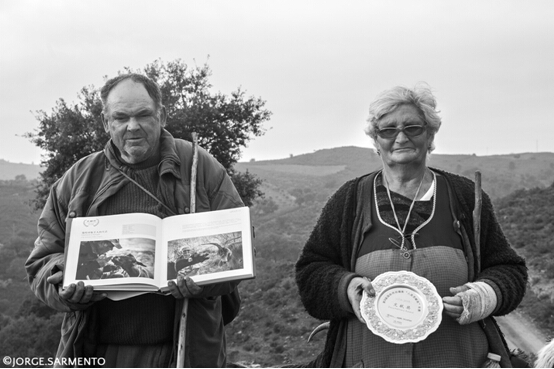 《Goatherds in Portugal》 from the Portuguese photographer Mr. Jorge Sarmento has won the documentary photo award in HPA2015. Just right before this Christmas, he showed CFPA a valuable photo of the goatherd couple Olímpio And Fátima holding a opened photo album "Memories of the Mankind Ⅸ" with their image in it and Jorge's award plate.
This year's Christmas would be more special for Jorge, because he brought this huge surprise about his awarded honor for the elderly couple. The couple was extremely happy with the story that Jorge photographed about them and their images are printed in the photo album that Jorge brought it to show them. At the moment, Jorge is starting to photograph a winter photo series about the goatherd couple under the extremely cold weather conditions for HPA2017.
Contribute to the World Folklore Photo Museum with world-wide cultural records
Even though there is no a tangible photo museum of HPA right now, you can still view more than 2300 previous winning entries from HPA 1998-2015 on our website, which is already a huge gallery collection.
If going through the previous award-winning entries on the website, you can tell that sharing folk cultures with photo stories is always the key of Humanity Photo Awards. You would also understand what and how to share your story from the gallery section.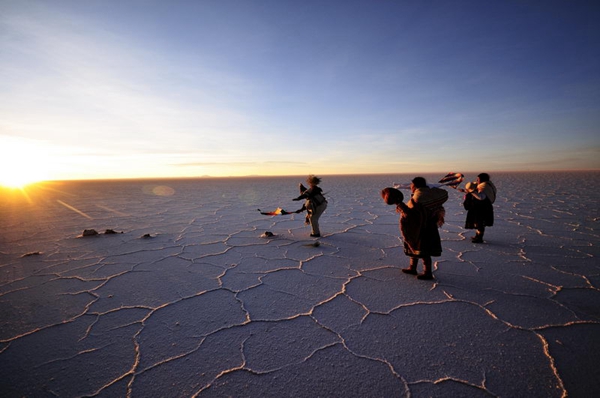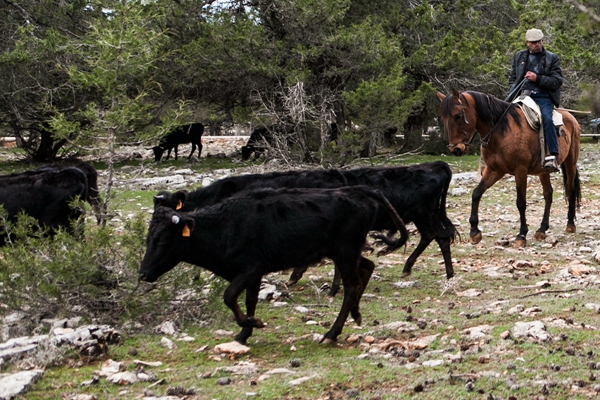 The last Spanish Cowboys
Call upon responsible photographers who respect and love life to take out your cameras, and in the form of feature photography
In fact, photography is simple. You can do it as long as taking out your camera or even smart phone with a rich story. However participants need to be aware, unlike other photo awards, entrants are required to submit photo sets only. Because individual photo seems too casual, as determined collectors for global folk-custom photos, we need coherent stories that can express themes. This should be so difficult, you can experience it by joining our competition: www.hpa.org.cn