HPA 2017 Represents: An invitation to take part in the Felix Schoeller Photo Award 2017
| | |
| --- | --- |
| Published date: 2017-01-25 | |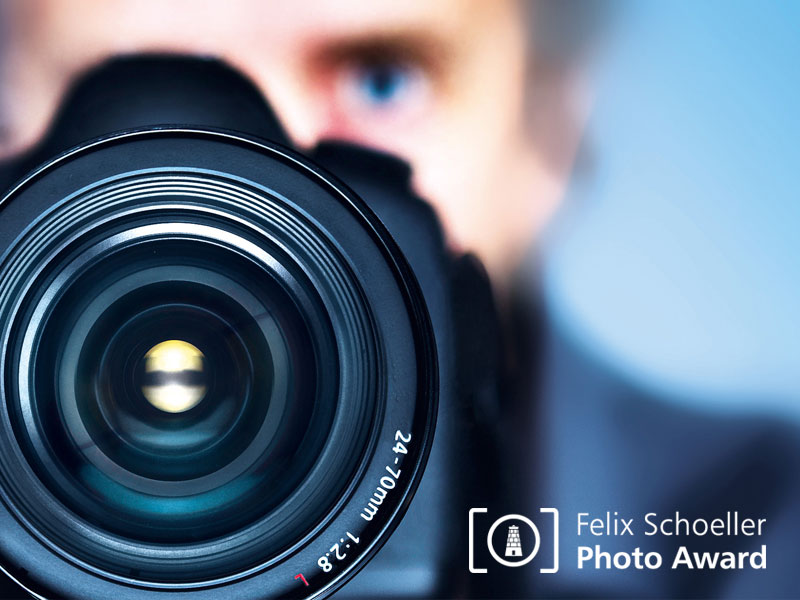 The third international Felix Schoeller Photo Award kicked off on January 1st, with professional photographers and emerging photographers having the opportunity to submit their work at www.felix-schoeller-photoaward.com until May 31st, 2017.
The Felix Schoeller Photo Award honors work that demonstrates a love of photography, combined with the most demanding quality standards for images. Prizes are awarded every two years and are open to German and international entrants: in 2015, we received submissions from 65 countries. A five-member jury, led by the internationally renowned, Düsseldorf-based portrait photographer, Michael Dannenmann, freely and independently deliberates on award winners in the categories of portraits, landscapes and nature, architecture and industry, photojournalism and editorial, and free/conceptual photography.
The overall winner is chosen from the list of category winners. Each category attracts a prize of €2,000 for the winner: the overall winner enjoys a further prize of €10,000. The winner of the Emerging Photographers Award enjoys a prize worth €5,000 in cash or goods, and in 2017, this prize will be donated by Olympus Deutschland GmbH.
After the Award, the winners and nominees will be exhibited for several weeks at Osnabruck's Museum of Cultural History. The Felix Schoeller Photo Award has established itself as one of the most highly rated photographic prizes in the German-speaking world. Entry rules and categories are described in detail at www.felix-schoeller-photoaward.com.
For any enquiries please contact:

Dr Friederike Texter
Senior Vice President Corporate Communication
Schoeller Technocell GmbH & Co. KG
Burg Gretesch
49086 Osnabrück
Germany
Phone: +49 (0) 541 3800-453
Fax +49 (0) 541 3800-848
Email: FTexter@Felix-Schoeller.com
www.felix-schoeller.com

Hans-Joachim Graef
Graef Advertising GmbH
Kollegienwall 3-4
49074 Osnabrück
Germany
Phone: +49 (0) 541 580 5480
Mobile: +49 (0) 171 770 3592
Email: hj.graef@graef-advertising.com
www.graef-advertising.com